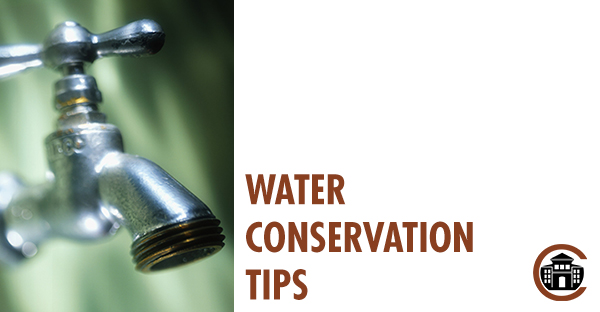 Did you know that on average, a single person uses 2100 gallons of water per month?* That's more than 4 billion gallons of water per month in Florida alone! Luckily, there are plenty of ways we can conserve water to not only save the environment, but also save some cash on your water bill every month. Follow the tips below!
Kitchen Usage
While a smaller percentage of water use occurs in the kitchen, there are still things that can be done to reduce the amount of water used. Instead of washing small batches of dishes in your dishwasher, wait until it's full to avoid running multiple cycles. If you prefer to wash your dishes by hand, turn off the faucet when you aren't rinsing.
Bathroom Usage
Showers and toilets contribute to the largest expenses when it comes to your water bill. Many of us enjoy a long shower to wake us up in the morning, but you'd be surprised on how much you can save by reducing your shower by 1 minute each time! Also, use a waste basket instead of flushing waste whenever possible, as some toilets use multiple gallons of water per flush.
Other Usage
Similarly to dishwashers, try to stay away from running multiple loads of clothes in your washing machine. Also, remember to set the water level at the appropriate amount when running.
Leaks
Check for leaks on a regular basis and fill out a Maintenance Request from your Resident Portal immediately after finding a leak. This is the fastest and most efficient way to notify your communities' Service Team Member of required maintenance. If you need assistance in logging in or registering to the resident portal, please notify your Community Director for instructions on how to register.
Follow these steps over the course of a month and compare to your prior water bill. How did you do?
*-From www.YESEnergyManagement.com