Careers at ConcordRents
Join Us for a Meaningful Career!
Join ConcordRENTS to advance your career while enjoying industry-leading starting wages. ConcordRents instituted a minimum living wage of $17 per hour and has committed to increasing this in $1 annual installments until we reach a $20 minimum living wage. In addition, we offer rental discounts ranging from 20% to 50% at participating communities for select team members. ConcordRENTS is a distinguished leader in providing a quality and customer-centric property management experience with a focus on affordable and market-rate multifamily communities throughout Florida. Our continued success is based on our exceptional team members. Our team members' commitment to the company is strengthened by ConcordRENTS belief that everyone has a right to earn a living wage and prepare themselves for a secure retirement. ConcordRENTS is proud to make continued investments in our valued team members by offering a rich 401-K program that includes a company match of up to $5,250 per year. Our 401-K program offers a company match of 150% on the first 3% invested by an eligible team member, with additional matching up to $5,250 annually.
Our management approach is to maintain the value and integrity of our communities while demonstrating exceptional customer service. This philosophy is accomplished by building relationships with our residents while providing them with a quality housing experience. Ultimately, we measure the value of our performance based on the satisfaction of our residents. ConcordRENTS recognizes that the spirit of teamwork and community is the true key to our growth as a company. Our legacy is propelled by the ability to meet the needs of a changing market and to stay ahead of the competition, making ConcordRENTS a meaningful place to work.
Property Management Jobs - Click Here! Leasing Jobs - Click Here!
Exceptional Benefits: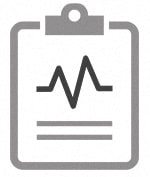 Available Healthcare
Multiple Medical Insurance Plans
Dental Benefits
Vision Insurance
Prescription Drug Plan
Health Savings and Flexible Spending Accounts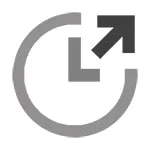 Paid time off
7 Paid Holidays Available immediately
16 Annual Days of Paid Time Off with initial Employment
Up to 26 Annual Days of Paid Time Off
Paid Bereavement and Jury Duty Leave
With housing increasingly more challenging to obtain, we offer housing discounts ranging from 20-50% which is material as it equates to after-tax savings of more than $15,000 annually based on the average 3-bedroom rent in Orlando.
Employer-paid Group Term Life Insurance and Long Term Disability
Employer Paid Short Term Disability
401-K Program with tiered Company Match As High As 150%
Employee Referral Bonus Program
The Concord Cares Program provides additional Paid Time Off and Financial Assistance donated by peers and matched by ConcordRENTS to Team Members
The Concord Scholarship Program provides Financial Assistance to Team Members and their Dependents
"Just for the Health of It" Wellness Program encouraging healthy lifestyles
Team Member Discount partnerships for appliance purchases, computers, local events and more!
Team Member Recognition and Awards